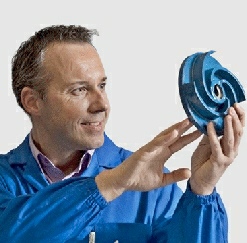 Products profile of GAZI INTERNATIONAL
More than 250 models of water pumps, which are Peripheral Pumps, Jet Pumps, Centrifugal Pumps, Irrigation Pumps, Submersible Pumps and Drainage Submersible Pumps etc.

Electric Motors (0.5 HP to 100 HP) for domestic & industrial sectors with 100% copper wires, 100% out put both are single phase & three phase.

Newly incorporate Gazi Gas Stove, Gas Regulator, Teflon Tape, Check valve & Foot valve.
Source of Importation:
Major portion of GAZI Pumps are imported from TAIZHOU TAIFU PUMP CO, LTD. of China. This company was founded in 1982 and is located in Wenling City popularly known as pump city in Zhejiang Province.

Taifu Pumps is manufacturing different types of pumps since last 30 years on a covered areas of 80,000 sq. meter with more than 600 employees and a group of professional technical engineers & a strong R&D team. Scientific management and strict quality control system with advanced automatic production line and test equipment has uplifted TAIFU to the level of world class manufacturer of Water Pumps.

Taifu is a manufacturing company as well as global solution provider in 80 countries for Water Pumps, their product range are more than 450 items including Solar Pumps & Wind Turbine pumps, Circulating pumps, Deep Well submersible pump, Vibration Pump, Light multistage ,Centrifugal Pump & domestic Pump (Peripheral Pump, general Centrifugal Pump, Automatic Pump, Irrigation Centrifugal Pump, General submersible Pump, Stainless Steel Submersible Pump),Specialty Pump (Sump Pump, Jet Pump, automatic Pump, transfer Pump, accessories, Structure Chart) etc. They have prestigious Certifications like UL, GS, TUV, CE, ROHS, ISO 9001; ISO 1401, OHSAS 1801 and they are long term supplier of world class companies like GRAINGER, HOMEDEPOT, LOWES & GAZI etc. Total production capacity is more than 1.2 billion per year which are 100% exported to continents of the world.


Pentax Water Pumps is manufactured in Italy by famous PENTAX S.P.A maintaining international standard of quality & are being marketed in Bangladesh by GAZI INTERNATIONAL with full satisfaction from the users specially the industrial units. The Pumps of PENTAX S.P.A has earned high reputation in the world for its quality. PENTAX was established in the year 1990 received certification like UNIEN-ISO 9001, UNIEN-ISO 14001, OHSAS 18001:1999, TUB SEMKO & CE with production range of 200 models.

CNP Pumps ( Nanfang Pump Industry Co. Ltd) is manufactured in China. It ranges first in China in terms of product scope, sales volume and production quality. Founded in 1991, Nangang Pump Industry co. Ltd. ( hereinafter referred to as CNP) has been listed on the Shenzhen Stock Exchange on 9th December 2010, Stock name : CNP ,Stock code : 300145
CNP is a pump manufacturer whilst specializing in stainless steel multistage centrifugal pumps, produces pump ranges including self priming gas –liquid pumps, fluorine plastic pumps, and ends suction pumps and it has developed throughout the company over a 20 year period. CNP currently has a floor space of over 80,000m3 and the factory outputs over 200,000 pumps annually.
Product

CDL series (vertical multistage centrifugal pump), CHL/CHLF series (horizontal multistage centrifugal pump), WQ series (submersible sewage pump), SJ series( stainless steel deep-well submersible pump) ,QY series (stainless steel self priming gas and liquid pump), MS series ( single stage centrifugal pump), ZS series (horizontal single stage centrifugal pump), SP series ( self-priming sewage pump), NISO (single stage end suction centrifugal pump) & SZ series (Fluorine plastic single stage centrifugal pump).
Quality
In 2000, the company passed ISO9002 quality system certification.
In 2003, passed ISO 9001:2000 certification.
In 2006, passed ISO 14000 environmental system certification.
In 2007, passed ISO 100122003 measuring system certification.
Gazi Prime Submersible Water Pumps are made in Ahmedabad of India by Sabar Pump Industries Ltd., a nationally awarded pump manufacturer of India. These pumps are marketed in the brand name of GAZI PRIME Pumps and are used mostly in Northern part of the country (BARENDRA REGION).

Gazi Electric Motors are also imported from China from a reputed manufacturer. These motors has already earned good name among small, medium & large industry owners for its high quality.

Gazi Gas Stove & Gas Regulator

Check Valve & Foot Valve