GENERAL INTRODUCTION - Y2 series three-phase asynchronous motors, developed with new techniques, are renewal and upgrading products of series.

Y2 series motors are defined as totally enclosed, fan cooled, squirrel cage type and noted for their novel design, deautiful model, compact structured, low noise, high efficiency, large torque, excellent starting performance, easy serving, etc. The motors are adopted with F class insulation and designed with assessing method for insulation system according to in ternational practice, ti enhances greatly have reached and international advanced level of the same king of products at the initial days of the 90S.

Y2 series motor can de widely used as driving equipements of various machineries, such as machine tools, blowers, pumps, compressors, transportes, agricultural and food processing. Pedestal installation size and centre height and other indexes of the motor completely measures by Y series three-phase asynchronous moto.
OPERATING CONDITIONS -
Ambient temperature:- 15° C < > 40°C
Altitude: not exceeding 1000m
Rated voltage:380V or any voltage between (220-760) v
Rated frequency: 50Hz
Protection class : IP44, IP54, IP55
Insulation class: Class F the temperature rise of the stator winding is examined at 80k
Cooling method: IC 411
Duty: S1 (continuous)
Connection: Star-connection for up to 3kw, delta-connection for 4kW and above.
Overall & Installation Dimensions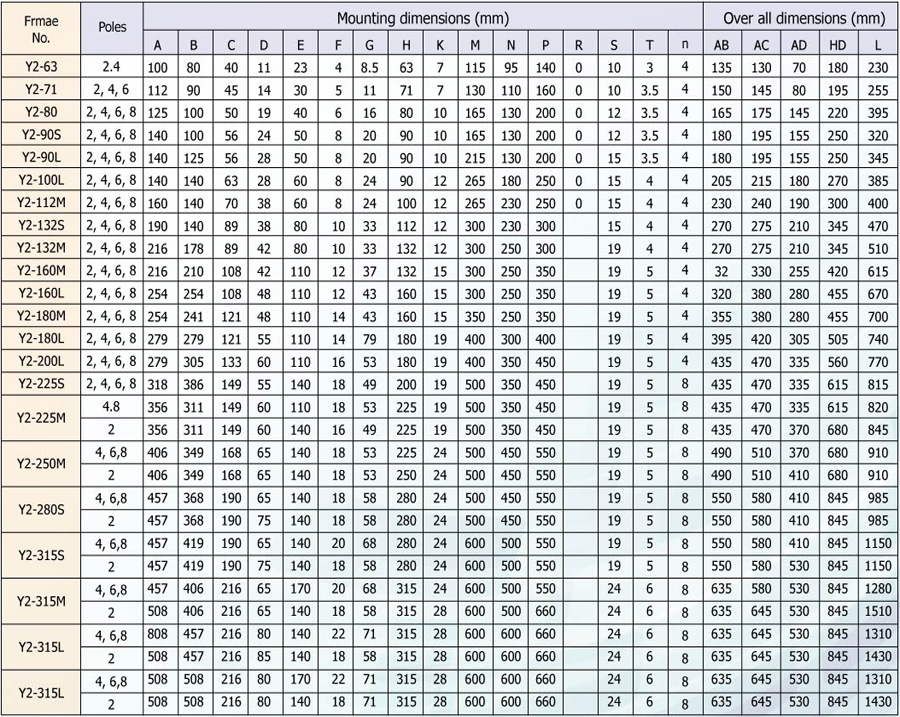 Technical Data 1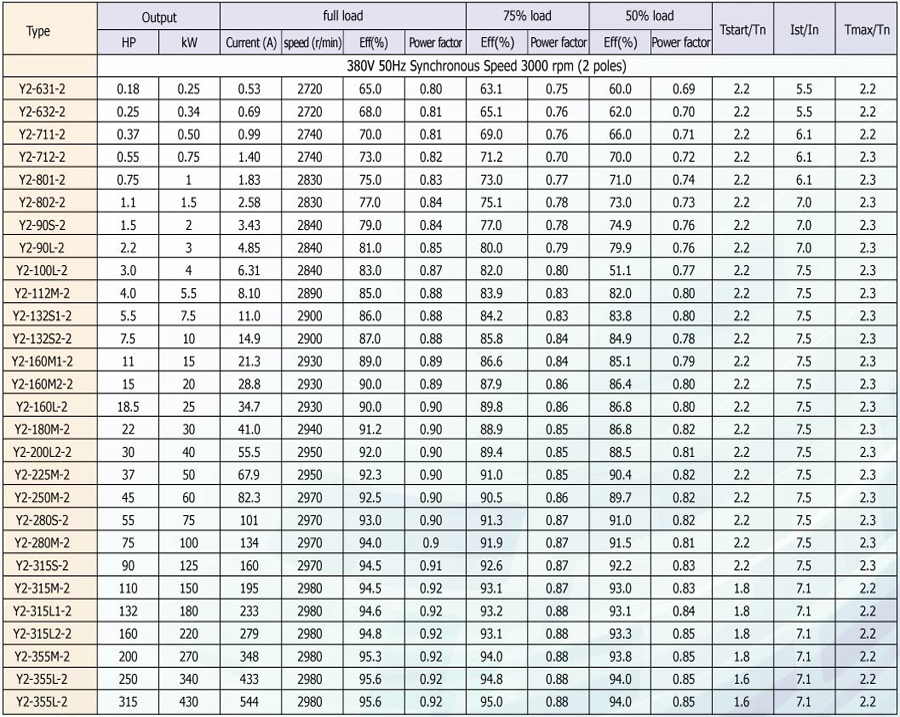 Technical Data 2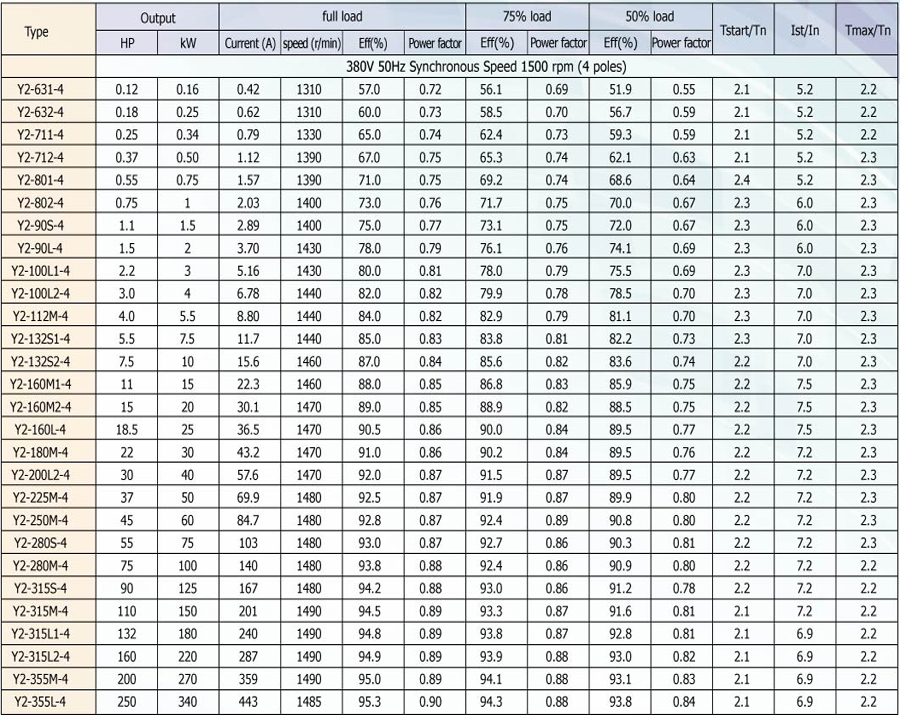 Technical Data 3